Replacement Lead Line Cable Standard Duty with Shock Absorbing Spring FDR-100SA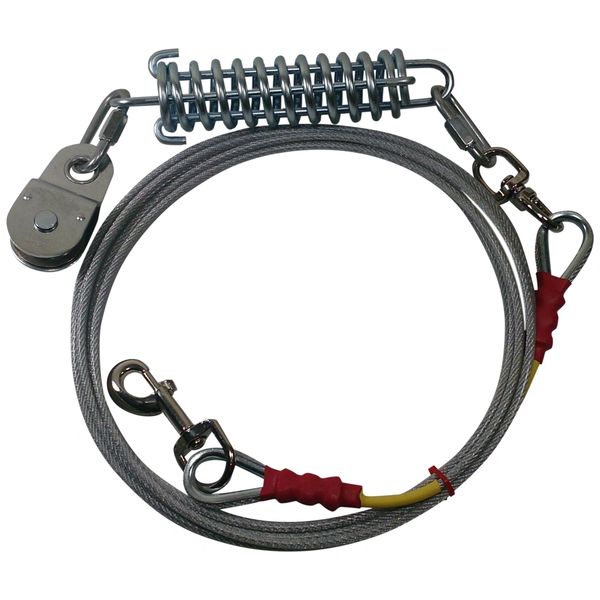 Replacement Lead Line Cable Standard Duty with Shock Absorbing Spring FDR-100SA
This replacement lead line is for medium dogs, up to 45 pounds. Strong spring attaches to your existing pulley on overhead cable and absorbs shock when dogs chase after surrounding wildlife. Custom built for dogs to ensure maximum comfort and security. Original equipment replacement for all Standard Duty Freedom Aerial Dogs Runs™. Comes with quick link for easy connection to pulley.
Additional Options:
If you need the pulley as well, select pulley from drop down menu.
If you need cable stops to allow you to prevent dog from getting wrapped around tree or post select (Cable Stops (2)) from drop down menu.